Posted by Pete on 12th Sep 2022
Our historian, Pete, explores the exciting role that Nottingham played in English history
Perhaps more than any other city in the whole of England, Nottingham is a place of legend.

The stories of Robin Hood, the heroic outlaw who stole from the rich to give to the poor, are known across the world.

And it was in and around Nottingham that the tales of Robin Hood unfolded.

There's the Old County Gaol where Robin was held captive, or St Nicholas' Church where he wed his beloved Maid Marian.

And of course there's Nottingham Castle, the site of Robin's final showdown with the infamous Sheriff of Nottingham.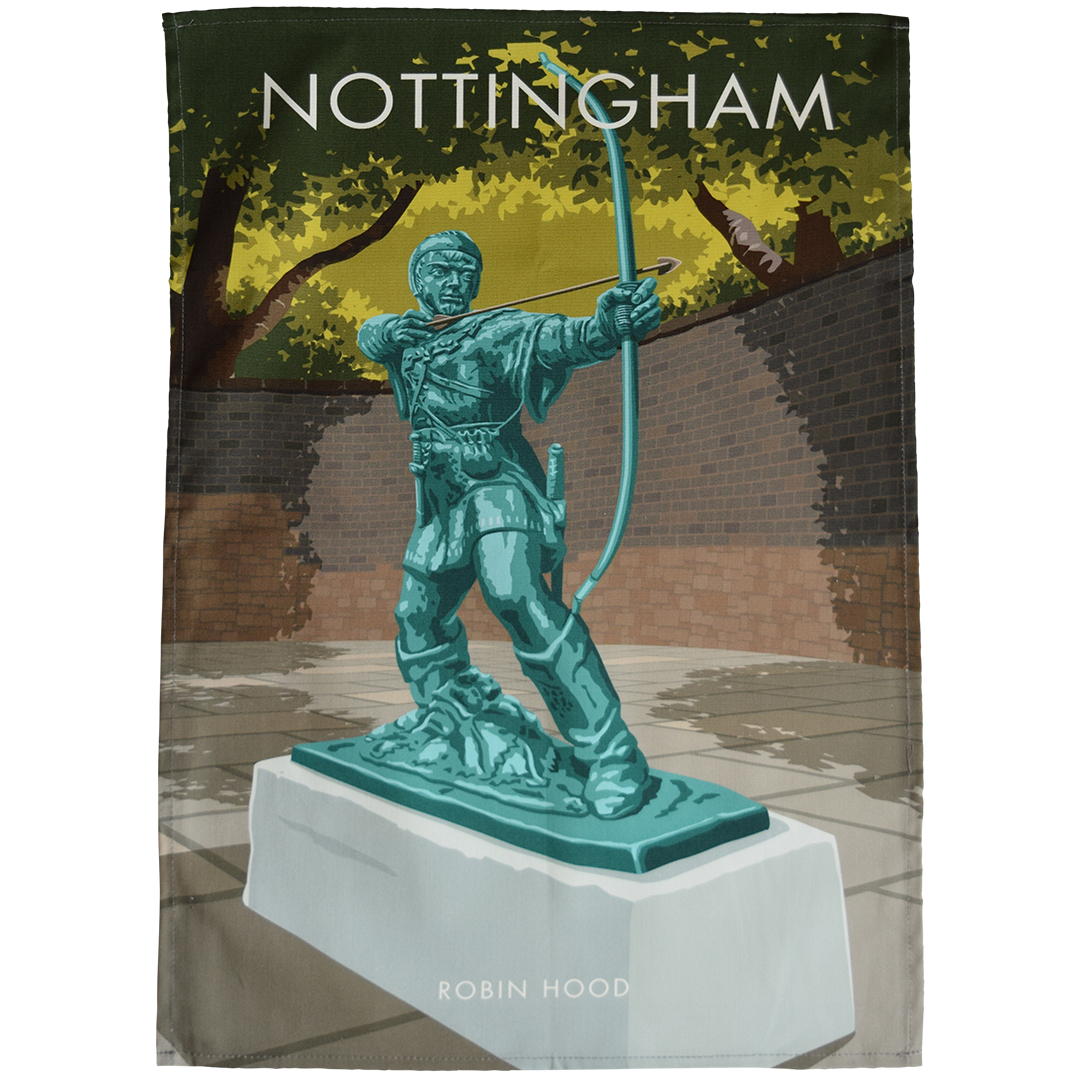 The iconic Robin Hood statue in Nottingham shows Robin with his bow bent, the point of his arrow tellingly aimed at the Castle's gatehouse
Click here to view our Robin Hood tea towel

So enticing is the Robin Hood legend, that the real history of Nottingham can often be overshadowed.

It isn't mentioned on the city's Wikipedia page, but it was actually in Nottingham that one of the most significant events in British history began.

Yep, you guessed it: the English Civil War.

By 1642, relations between King Charles I and the English Parliament in Westminster had gone from bad to worse.

Years of royal overreach had hacked everyone off, especially Parliament.

Then, on the 3rd of January 1642, Charles personally stormed the House of Commons and tried to arrest a group of particularly defiant MPs.

It was a peculiar approach to diplomacy, and it failed – disastrously.

Charles, utterly discredited as the first English sovereign ever to enter the Commons, fled London to the north.

War between the King and Parliament was now guaranteed, but it remained to be seen how exactly it would begin.

With Parliament left in control of London and the country's biggest arsenal, Charles scrambled to raise some forces of his own.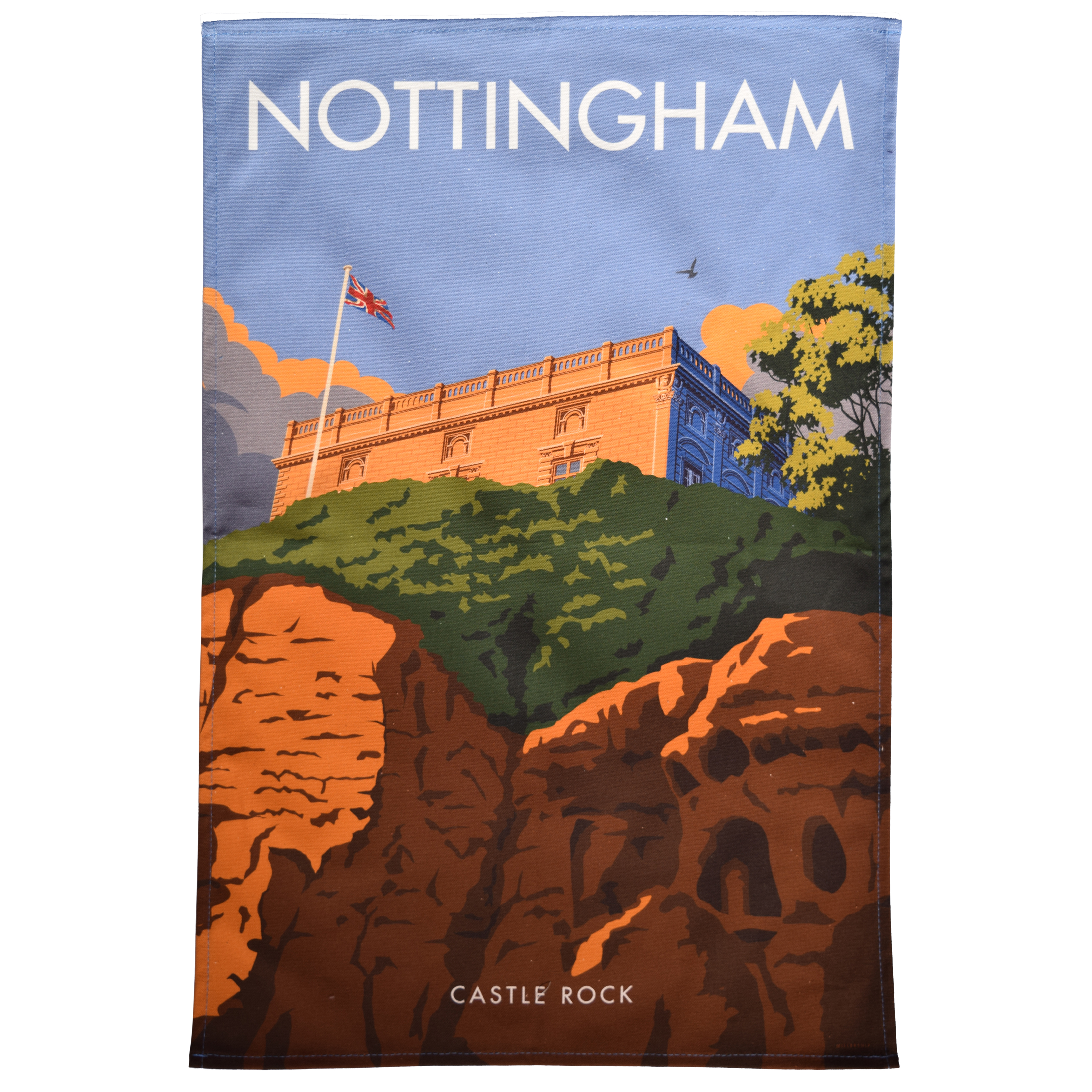 Nottingham Castle was soon right at the centre of the King's brutal conflict with Parliament
Click to view our Nottingham Castle tea towel

He set off first for Hull, where there was a big store of weapons to be had. But Hull, sympathetic to Parliament, kept its doors shut to Charles.

By this point, the King had gathered a few hundred troops. But he'd need more than that.

He also needed to declare Parliament to be officially in rebellion. Things would quickly get very confusing if he didn't.

And that's why he went to Nottingham.

Surrounded by firmly Royalist areas in the English Midlands, it seemed the perfect place for Charles to raise his Royal Standard and mobilise soldiers for the fight.

So, on the 22nd of August 1642, in the hallowed grounds of Nottingham Castle, Charles I proclaimed Parliament to be in rebellion against the Crown.

The English Civil War had officially begun. A decade of struggle would follow, ending with England becoming a republic.

Ironically, once Charles moved on from Nottingham in 1642, the town almost immediately fell to the Parliamentarians, who fortified and held it against the Royalists for the rest of the war.

Charles, of course, never saw it again. On 30th January 1649, after many twists and turns of fortune, he was executed in Whitehall for treason.

Two years later, Nottingham Castle, the site of Charles' fateful decision to go to war against Parliament, was almost entirely destroyed - the palace on Castle Rock today was built some years later, after the Restoration of the monarchy.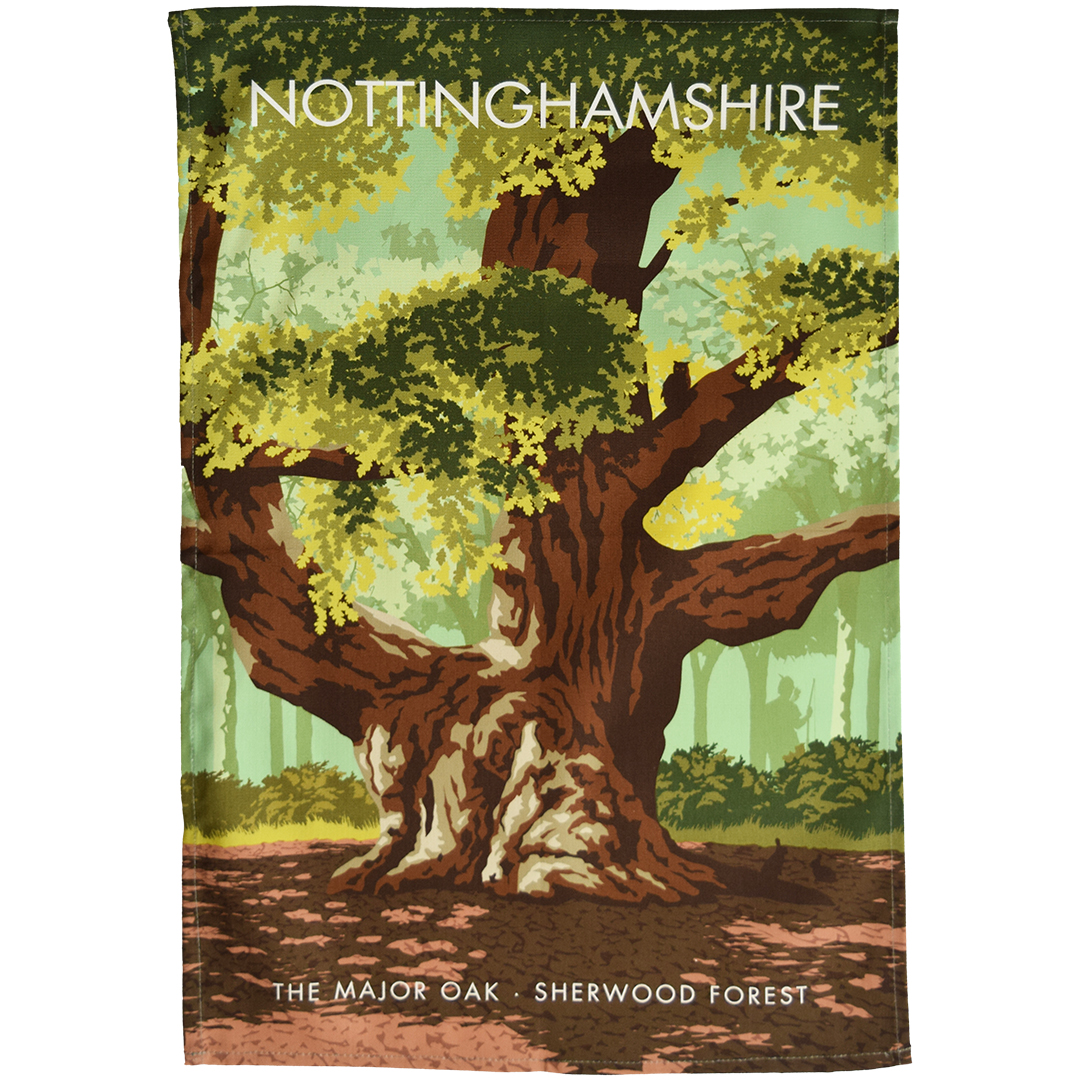 Robin Hood is said to have hidden from the Sheriff in this famous 1000 year-old oak tree in Sherwood Forest
Click here to view our Major Oak tea towel

Okay, so maybe no story is quite as exciting as Robin Hood and his band of Merry Men.

But in great cities like Nottingham, I like to think that there's space for both history and legend to live side by side: bandits and kings, sheriffs and parliamentarians.

After all, Robin Hood isn't the only person known for hiding up trees: Charles's son, the future King Charles II, once had to climb up an oak tree to escape from Parliamentarian soldiers.

But that, my friends, is a story for another day...